eZee Test Exam-preparation, Online Test Series App - Pune
Friday, 28 December 2018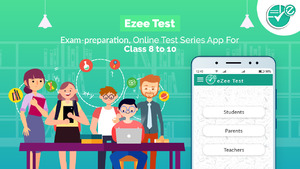 Contacts

Abhinav Bhutada

7767008611
Item description
Welcome to eZee Test! An Exam-prep and Evaluation app for Android.
The eZeeTest Exam preparation App is systematically designed for Class 8th, 9th, & 10th students of Maharashtra State Board of Secondary and Higher Secondary Education [MSBSHSE].
The Easy Test App [EzeeTest App] helps the students to evaluate their learnings, achieve the targeted practice, manage time efficiently, and earn competent skills necessary to pass the Maharashtra Education Board Test.