looking for PR visa for Canada ? - Pune
Monday, 19 March 2018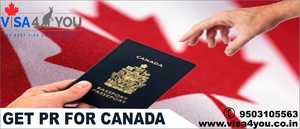 Contacts

Sahil

09503105563
Item description
Your Search for the best visa consultants for Canada in Pune and Mumbai ends here as:
Here is the easiest way to migrate to Canada!!
We are one of the best immigration consultants for Canada in Pune. And we will help you to get Candian PR visa. Our legal fees is ONLY Rs. 35,000
Make sure that you are processing your application with a lawyer who has got expertise in Canadian immigration laws.
We provide free support in assessing your eligibility for Canadian immigration process precisely express entry Program.
We make Canadian Visa application Process hassel free.
We make sure that you fulfill basic eligibility criterion before submitting your application.
We provide end to end service from WES, Provincial Nomination, Job bank, Visa application and post landing services as well.
We help you free of cost for opening bank account, finding accommodation, getting driving license and importantly for job search.