Dell Precision T7500 Workstation Rental Pune multi-threaded applications - Pune
Friday, 3 April 2015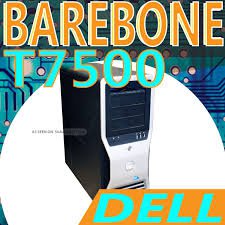 Contacts

rentalloptop01
Item description
Dell Precision T7500 Workstation Rental Pune multi-threaded applications. Designed for serious performance, productivity and scalability, the Dell™ Precision™ T7500 is the flagship of the next generation of Dell Precision tower workstations.

Processor: Intel Xeon 6-Core X5690
Chipset: Intel 5520 chip set
Memory: Up to: Up to 96GB DDR3
Hard Disk: Up to: Up to 1500GB SATA (7200RPM)
Graphics: Nvidia FX Quadra 2000
Audio: Integrated High Definition Realtek ALC262 Audio, ROM: CD-RW/DVD Combo.

Contact us: Globalnet technologies
Mobile no: +91 90360 10005, Office no: 080-65707504,
Email address: enquiry@globalnetech.in , httpglobalnetech.in/
Contact address: # 838, 10th 'A' Cross, 1st stage, III Block, HBR Layout, Bangalore – 560043, Karnataka.