Pra Realty East Avenue 2 BHK Flats for Sale at Wagholi Pune - Pune
Tuesday, 29 September 2015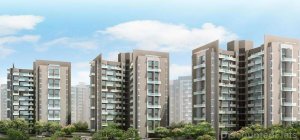 Contacts

Discounted Flats

9028704501
Item description
East Avenue, spread across acres of sprawling greens is an expression of your ideas, your aspirations, and of course, your desire to lead a good life. But above all, it's a celebration of your hard earned success.
Located in the Eastern corridor of Pune, on the Pune Nagar Road, Wagholi, East Avenue is designed around a very simple concept to elevate your lifestyle. The apartments are better planned, the fittings finer, the amenities luxurious and the detailing more meticulous than you would expect.
Set within this meticulously planned paradise, are luxurious 1.5, 2 and 3 BHK residences, overlooking serene landscaped gardens, lily ponds and tree lined avenues. The project also boasts of a school, family entrainment and shopping centre.
Amenities:
Children Play Area
Swimming Pool
Gymnasium
Vastu Shastra
Club House
Very Large Landscape Gardens
Pra Realty East Avenue, Wagholi, Pune
Project Details:
Types: 1.5 BHK, 2 BHK, 3 BHK
Sizes: 721 Sq. Ft. - 1536 Sq. Ft.
Builder: PRA Realty (I) Pvt Ltd
Location: Wagholi, Pune
Browse all, httpwww.redcoupon.com/3718-pra-realty-east-avenue-wagholi-pune.html
Contact Details:
Response Team
Discounted Flats
Phone: 08446684466, 09028704500, 09028704501
Toll Free Number: 1-860-266-6000
Email Id: sales@discountedflats.com
Note: All the booking will be done at the builder office or site office.